POLYMET
The snowplow leading to future Copper-Sulfide mines in Minnesota, including near the boundary waters
In November 2018, Minnesota DNR issued the permits that made PolyMet the first permitted copper-sulfide mine in Minnesota's history.
Months later, the Army Corps of Engineers issued a federal wetlands permit for the mine, apparently bringing the permitting process to an end.
It took 14 years of review to get to this point, and proponents of the PolyMet mine argue that this is evidence of the most exhaustive environmental review in Minnesota's history. It's proof that the mine has met exceedingly high standards and that copper-sulfide mining and a pristine environment can exist side by side.
As any parent knows, just because your kid spends four hours cleaning up their room, doesn't mean they actually cleaned anything. Check under the bed, and you'll probably find a mess.
People have been looking under the bed. And there's a mess.
Though PolyMet has received the needed permits, there are numerous questions and real problems with these permits.
Problems that could lead to the widespread pollution of Lake Superior, cost the taxpayers millions of dollars and even put lives at risk.
This became abundantly clear when, in September 2019, Minnesota Court of Appeals suspended (stayed) PolyMet's ermits, citing "serious, justifiable concerns" over how the permits were handled.
We know that the permitting process for PolyMet has been rigged from the start. It has not been science-based, objective or transparent. Instead, special interests have placed enormous pressure on government officials to ram PolyMet through.
The mine is a long way from opening, and for those who care about the future of clean water and wilderness, there is still a lot of work to be done. With your help we can stop PolyMet and stop the toxic copper-sulfide mining industry from getting a foothold in Minnesota.
POLYMET: THE GATEWAY MINE
Though PolyMet is a mere 12 miles from Minnesota's other proposed sulfide mine, Twin Metals, they are in different watersheds. Twin Metals would be in the Boundary Waters watershed, whereas PolyMet would be in the Lake Superior watershed.
Because pollution from the PolyMet mine would not flow directly into the Boundary Waters, many politicians and even some environmental groups, have decided to turn their backs on the threat posed by PolyMet and focus on the BWCA watershed.
This is the "give them PolyMet, stop them at Twin Metals" strategy. And it's a dangerous one.
Hydrologic models have shown that toxins from where PolyMet would store its mining waste would flow into the Rainy River watershed and pollute the Boundary Waters.
And make no mistake, PolyMet is a stepping stone to the Boundary Waters.
The process used to permit PolyMet, the statements made by officials at Minnesota DNR and Pollution Control Agency to defend their decisions will serve as a precedent to justify permitting other copper-sulfide mines within the BWCA watershed.
You can't let the fox into the henhouse and think you can then tell the fox which chickens to spare.
To protect the Boundary Waters, we need to stop PolyMet.
Who is PolyMet and Who is Glencore?
PolyMet is shell company. It always has been. The true power behind this operation has always been the Swiss-based mining and commodities trading giant, Glencore.
Who is Glencore and why should Minnesotans be concerned about this company operating a copper-sulfide mine in the state?
As the largest commodities trader and mining company in the world, Glencore has a reputation for aggressive tactics that stretch ethical and legal norms.
They have manipulated the global aluminum market by hoarding supplies, engaged in secretive campaigns to undermine renewable energy initiatives, dumped raw acid into a community's water supply, exploited child labor, been involved in a bribery scandal that shook top tiers of the Brazilian government, and are currently under investigation by the U.S. Justice Department for allegations of bribery and money laundering.
But what about the jobs!
Glencore is also notorious for squeezing workers. When Glencore acquired Sherwin Alumina in Texas, it began to slash wages and benefits. New workers were no longer given a pension, disability or even widow's benefits. When workers represented by United Steel Workers pushed back against these cuts, they were shut out for two years and replaced by contract workers. Ultimately, Glencore closed the plant.
Throughout the developed world, workers have had to go on prolonged strikes to prevent Glencore from gutting their benefits and pay. In Australia, Glencore locked out miners from its Oaky North mine for 230 days. At Glencore's CEZinc refinery in Canada, 371 workers had to go on strike for almost 10 months to stop a raid on their pensions.
These events didn't happen in a poor country where officials are bribed to turn a blind eye.
They happened in parts of the world with regulations simmilar to the United States.
With the financial and political power Glencore has, along with its dismal record of human rights abuse, environmental degradation, and plowing over labor disputes, Minnesotans should be alarmed.
PolyMet's Dam Problem
In January 25, 2019, a tailings dam designed to hold mineral waste from an iron mine in Brazil collapsed. It sent a river of sludge pouring through the surrounding area, killing almost 250 people. Hundreds are still missing, and feared dead.
In response, the Brazilian government banned these types of tailings dams. Known as the "upstream" design method, this is widely regarded as the cheapest and most dangerous way to build a dam meant to contain mining waste.
So why does this concern Minnesota.
The same engineering method that failed in Brazil will be used to build PolyMet's tailings dam.
Following the the disaster, Brazil banned this "upstream" construction method. But Minnesota is willing to give it one more try.
Minnesota DNR has approved a plan for PolyMet to build a 252-foot high dam that will hold back 1000 acres of mining waste upstream from Lake Superior.
PolyMet's proposal is cheap, obsolete and inherently dangerous.
What's worse, the same person who verified the safety of the tailings dam in Brazil months before it collapsed, is the same person hired by PolyMet to evaluate PolyMet's dam.
Even before the tragedy in Brazil, engineers and DNR's own consultants raised concerns over the dam safety and issues with the construction. These were largely ignored by the DNR.
When Minnesota DNR was asked to review its decision to allow PolyMet to build such a cheap and dangerous dam, they declined to do so.
It may be too dangerous for the people of Brazil, but it's safe enough for Minnesotans.
The Document supPression Scandal
Before PolyMet could be allowed to operate in Minnesota, they needed to clear multiple permits. One of these was a wastewater permit issued by the Minnesota Pollution Control Agency (MPCA).
Among other things, this permit is in place to ensure wastewater discharged by the mine will meet the federal standards put forth by the Clean Water Act. Because this pertains to federal law, the Environmental Protection Agency (EPA) had oversight of the MPCA during the permitting process.
As with other permits, both agencies conducted studies and reviews. There was a public comment period, revisions and finally, in December 2018, MPCA issued the clean-water permit for PolyMet.
Soon after the permit was issued, Jeffry Fowley, a former attorney for the EPA, started to receive complaints from confidential sources inside the EPA. They told him that higher ups suppressed comments and concerns staff had regarding the permit.
Scientist at the EPA were instructed to send no written comments on the permit, but rather relay any concerns by telephone.
No written comments means no paper trail.
Nothing for the public to see or review.
As these details emerged, both EPA and MPCA would defend themselves by saying it was common practice to discuss technical issues in the permits by phone and based on these conversations, make changes to the permits.
Let that sink it: Rather than send comments, via fax, email, snail mail, they are saying that it's common practice to discuss matters over the phone and take notes. Keep in mind, they are discussing terse, technical information.
Remember playing the game of "Telephone" when you were young?
Needless to say, this account conflicts with the experience others had at the EPA.
"In all my years of experience, I have never heard of a situation where EPA personnel have read written comments on a permit to state personnel over the phone," Fowley said in a declaration to the Minnesota Court of Appeals.
There was reason to believe that there were indeed written objections to the permit, but someone in the EPA did not want these to be made public.
They wanted the permit to be issued and for these objections to fade away in silence.
THE POLYMET DOCUMENTS SURFACE
Indeed, someone within the EPA did write down these comments and a few weeks ago, these long-suppressed comments finally came to light.
It was the first time the EPA's official comments on the water permit were available to the public.
Among the areas of concern was that the permit would "authorize discharges that would exceed Minnesota's federally-approved human health and/or aquatic life water quality standards for mercury, copper, arsenic, cadmium, and zinc."
The permit also lacked water quality-based effluent limits (WQBELs), which are numeric limits on how much of pollutants can be released by the mines. WQBELs are essential to determining whether a mine is meeting environmental standards.
These are not minor details. These comments point to major problems with the permit and cast serious doubt over whether or not the permit could comply with the Clean Water Act. As such, they should have been part of the public, administrative record.
At this point, a few layers of the onion have been peeled back, and it's impossible not to notice a stench.
Soon after these documents were released, the EPA's inspector general announced they would begin an investigation and audit the water permit.
Then another bomb dropped.
A LEAKED EMAIL
Shortly after the inspector general announced the investigation, a whistleblower released an email from the then-MPCA Assistant Commissioner Shannon Lotthammer. In the email, Lotthammer asks the EPA to postpone making any comments on the permit until the public comment period had passed.
Here's the crucial line:
"We have asked that EPA Region 5 not send a written comment letter during the public comment period and instead follow the steps outlined in the MOA, and wait until we have reviewed and responded to public comments and made associated changes before sending comments from EPA."
As requested, the EPA didn't submit one comment during the public comment period, and no comments are in the public record, or part of the permit.
The oversight scientists at the EPA were to provide was muzzled.
It's not unreasonable to expect agencies like the Minnesota Pollution Control Agency to work in the interest of clean water and the people of the state. Instead, the MPCA colluded to subvert the clean water standards they were tasked to protect.
And it gets worse: They were willing to compromise their integrity to do this.
According to the American Federation of Government Employees (AFGE) Local 704, the union that released the leaked email, the MPCA may have made a false statement when, in a filing before the Minnesota Court of Appeals, MPCA said that it "did not receive written comments from EPA, did not take efforts to keep EPA's written comments out of the administrative record, or fail to disclose the existence of EPA comments."
Obviously, MPCA has a lot of questions to answer.
Right now, this scandal has eroded the agency's integrity and done serious damage to its reputation.
A CALL FOR INVESTIGATIONS
After a leaked document emerges which outlines the reasons the EPA should have objected to PolyMet's wastewater permit, 17 state legislatures sign onto a letter from Minnesota Senator John Marty, calling on Governor Walz to suspend PolyMet's permits.
Though Governor Walz's silence on this issue is deafening, Minnesota Court of Appeals sees such strong evidence of wrongdoing that it blocks PolyMet's wastewater permit.
What can we do when an agency that is supposed to protect our resources and protect the people from the harmful effects of pollution, actively ignores clean water standards and does a huge favor to a toxic industry?
Minnesota Governor Tim Walz has the power to stay these permits. Call him at (651) 201-3400 and tell him to stand up for clean water.
Demand the legislature investigate the improper conduct of the Minnesota Pollution Control Agency.

Stay the PolyMet permits
This is his administration, and he needs to make sure state agencies are following the correct process, that they are transparent in their practices and are working for the people, not a foreign mining giant.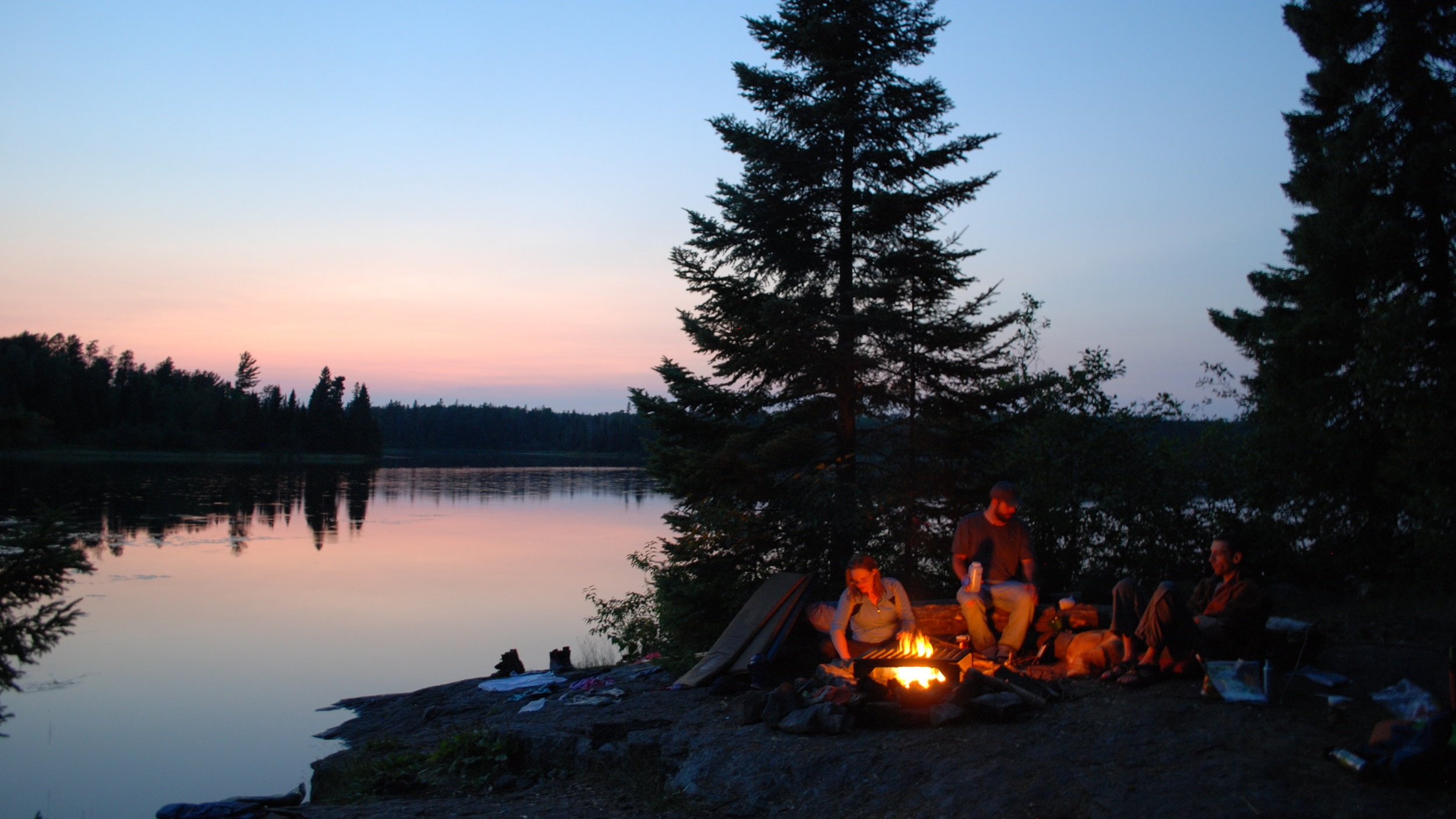 There are many ways you can give back to the wilderness and be the voice of the BWCAW. Learn about volunteer opportunities, stay informed by signing up for our email list, and more.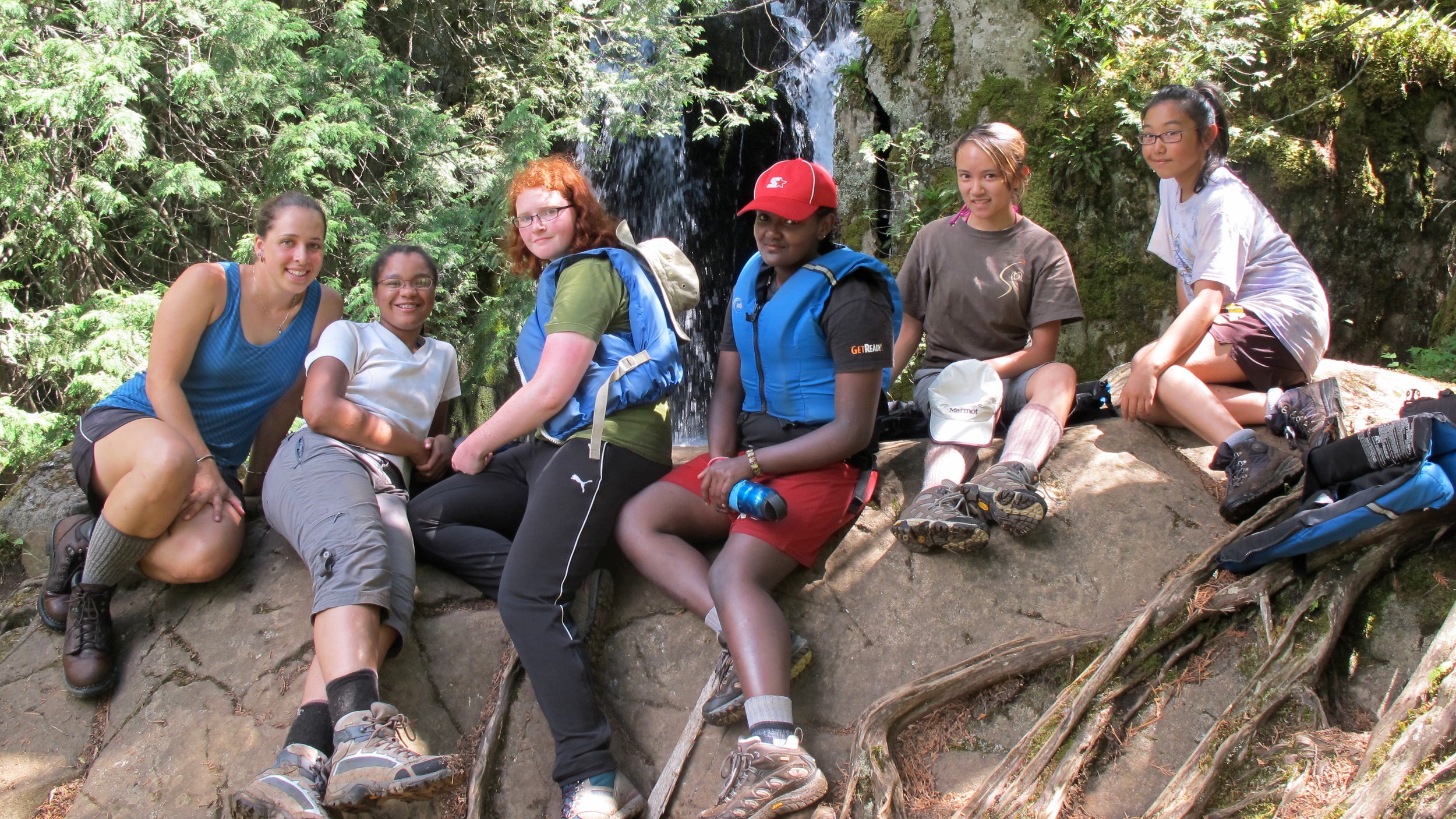 Bring a kid into the wild
The survival of the wilderness depends on the next generation of wilderness stewards getting dirt under their nails, exploring, and falling in love with the Boundary Waters.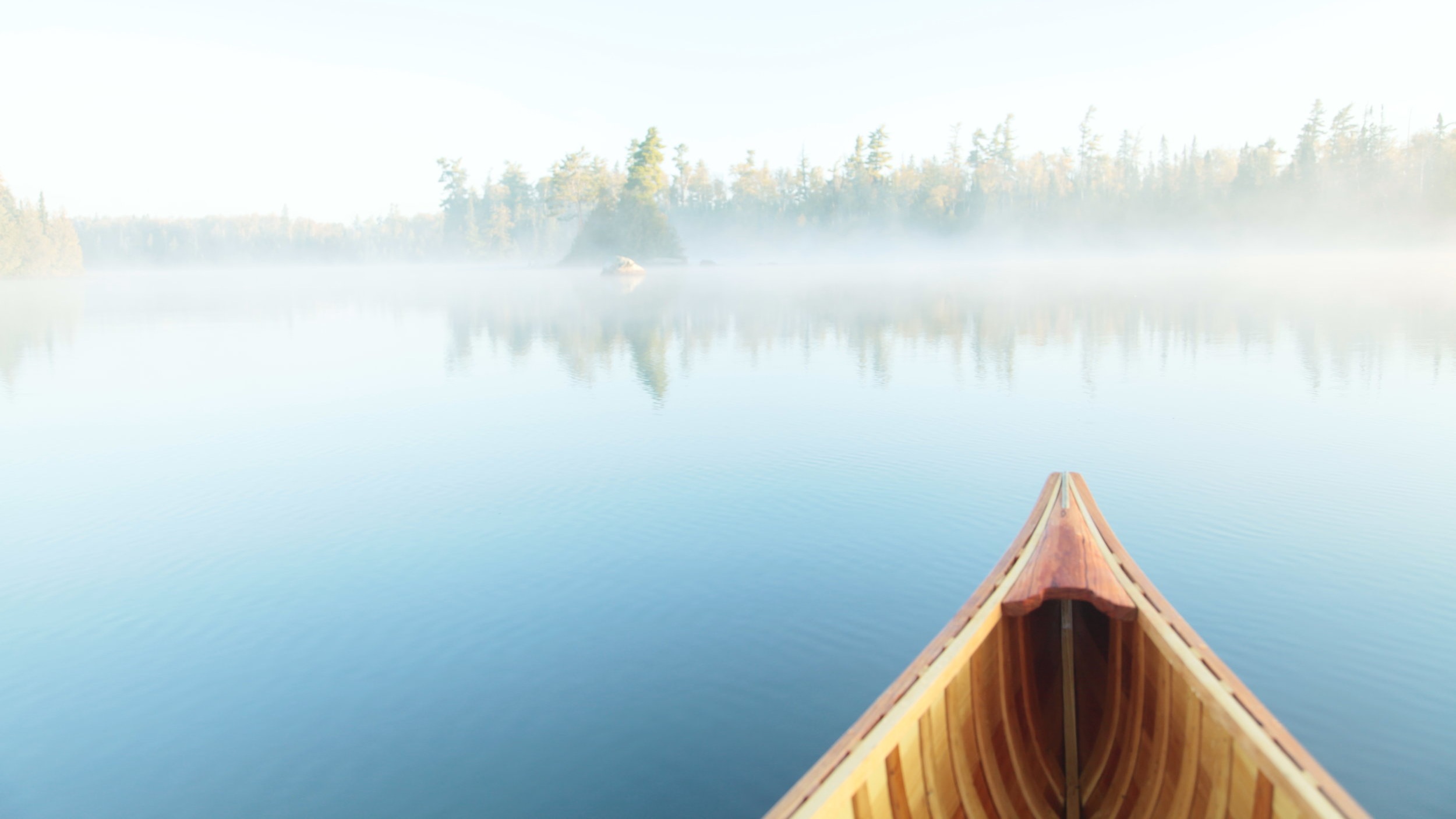 Your financial contributions play a crucial role in supporting legal action against the mining companies and enshrine further protection for the BWCAW in law.